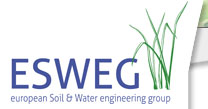 News
HydroEco 2017 Conference on Hydrology and Ecology
18 - 22 June, 2017, Birmingham, UK
Ecohydrology as a scientific discipline has been emerging from the need to address the interactions and feedbacks between ecological, hydrological, geomorphological and atmospheric processes, and aims to understand and predict fast changing aquatic-terrestrial environments. Over the last decade, the scientific discipline of Ecohydrology has seen rapid technological and conceptual developments.
The 7th International Multidisciplinary Conference on: Hydrology and Ecology will focus on "Ecohydrology on the edge: ecology-hydrology-human interactions in a changing world"
9th Conference on River Basin Management Including all aspects of Hydrology, Ecology, Environmental Management, Flood Plains and Wetlands
19 - 21 July, 2017, Prague, Czech Republic.
River Basin Management 2017 is the 9th Conference in the series which marks the growing international interest in the planning, design and management of river basin systems.
River Basin Management includes all aspects of Hydrology, Ecology, Environmental Management, Flood Plains and Wetlands. Riverine systems are coming under increasing pressure due to anthropological and natural causes. Prominent amongst the problems affecting them is water scarcity and quality, which requires the development of improved methods for better river management.
Geomorphic & Ecological Fundamentals of river & stream restoration
7 - 11 August, 2017, Sagehen Field Station near Lake Tahoe, CA. USA.
Five-day introductory course that emphasizes understanding geomorphic and ecological process as a sound basis for planning and designing river restoration. It covers general principles and case studies from a wide range of environments. Incorporating insights from recent research in fluvial geomorphology and ecology, the course emphasizes developing predictive connections between objectives and actions, learning from built restoration projects, and developing restoration strategies and innovative management approaches to address underlying causes of channel or ecosystem change, rather than prescriptive approaches.
9th International Conference on Environmental Engineering and Management (ICEEM 09)
6 - 9 September, 2017, Bologna, Italy.
The ICEEM 09 Conference will be hosted by the Alma Mater Studiorum Università di Bologna, School of Engineering and Architecture.

This international conference is an important dissemination platform that strives at each edition to bring together specialists to discuss novel research and to develop inter- and multidisciplinary project ideas in the wide field of environmental sustainability.
Natural Water Retention in Europe
A guide to support the selection, design and implementation of Natural Water Retention Measures.
Natural Water Retention Measures cover a diversity of meaures that are implemented by different sectors or considered in different planning processes dealing with water; flood risk management, biodiversity protection, climate change adaptation, or urban planning. Some of these measures aim to directly modify the ecosystem, while others focus on changes of practice of economic operators.
PHYTOTREATMENT
Solutions for the remediation of water bodies and lagoons with natural systems
New document created by ESWEG on water cleaning with natural systems based on the experiences from Germany, England, France, Spain & Sweden.
ESWEG meeting in Spain
Last meeting of ESWEG members in Mallorca with an agenda on new research on river restoration systems and improvement of water quality. Again, it has been an interesting exchange of knowledge and experiences.
Publications about Europe's environment
Published by EEA European Environmental Agency.
The Best Environment projects
The European Commission has published the Best LIFE-Nature and LIFE-Environment Projects, in recognition of its success in innovation, design or implementation.
Click on the logos to your right and discover the companies that are part of the group

© EUROPEAN SOIL AND WATER
ENGINEERING GROUP

EUROPEAN SOIL AND WATER ENGINEERING GROUP
SLOPE STABILISATION AND EROSION CONTROL · WATER COURSE, RIVER BANK AND SHORELINE MANAGEMENT
WETLAND AND RUN OFF WATER TREATMENT
Choose your language: