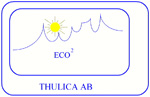 A GLOBAL PRODUCT RANGE

ECO 2 , a concept which within THULICA AB gathers products with combined good ECOlogical & ECOnomical values on short as well as long terms. The growing concern of our environment requires ecologically adequate products, which are also economical to use in its technical application.


THULICA AB has built up an extensive experience in environmental friendly products, such as natural antifouling products, fertilisers, pesticides, industrial chemicals and hard fibres. THULICA AB is a leading company in Europe when regards hard natural fibres combined into a Soil Bioengineering concept.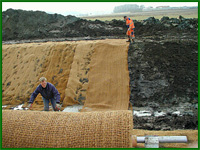 The market is mainly northern Europe including the Baltic States , supplied from Asia , Latin America and Africa .


As large quantities of goods are carried on the water to Europe and good network for storage, handling and inland transportation is built up, good logistic control in distribution is obtained - deliveries combined with our technical services are guaranteed.

As a consequence of THULICA AB 's position in the aspect of ecologically adequate products, the manager is since 1986 appointed as advisor to the Swedish government and United Nations (FAO) in the sector of natural hard fibres.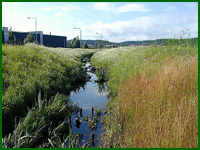 The growing international interest for natural fibres is clearly shown by the fact that amongst other UN-organisations WTO (ITC-UNCTAD/GATT) and SIDA (SWEDECORP), the Swedish aid organisation, have initiated a number of projects supporting production and marketing of products. Forthcoming event is a FAO-proposed International Year of Natural Fibres (IYNF) 2009 .